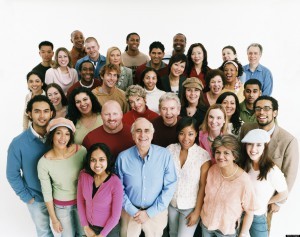 As all of you know, the number of people with diabetes has been drastically climbing in the last few years, and with healthcare becoming more and more expensive and direct patient-doctor time decreasing, a lot of research and investigation has been going into informal care in addition to the traditional direct formal healthcare (without substituting it, of course). Most people living with diabetes have to deal with managing their condition and health most of the year by themselves, and the educational guidance they are offered is very limited. Naturally, the influence of the support provided by one's surrounding community has grown.
The importance of getting support from your friends and family when you have a chronic illness like diabetes has been recognized for decades. The more you involve your immediate and close community in the details and management of your diabetes, the easier it is to self-manage and control your disease, your nutrition and the better you feel emotionally. There are even studies that show the positive physical outcomes of family support- in overall blood glucose levels, complications and A1c levels, among others.
Lately, with the appearance of dozens of social networks and online forums outside people's immediate surrounding community, researchers have focused their attention on the possible positive effects these can have on disease management, emotional well-being, physical outcomes and more. David Reeves et al. recently published a study on this different form of community in the PLOS one journal.  They found that positive social involvement in community groups, online forums, etc. strongly supports disease self- management and physical and mental well-being and that this support expands with one's health needs, helping people cope practically and mentally with their condition. Community groups help people increase their self-monitoring, learn skills and techniques and maintain healthy behaviors over time through daily and active engagement- basically meaning, having these things on your mind every day helps.
So if you aren't part of an online community like the Dario Lounge, maybe you should think about joining one. Studies show that it can greatly help you manage and control your diabetes, and promote your emotional and physical health. Get by with a little help from your friends.
-By Liran Julia Grunhaus
Learn how to thrive with diabetes with our all-in-one personalized smart glucose meter.